There is a route that takes visitors to see the unspoiled natural scenery, the variety of wildlife and rare plant species some of which can only found in the park within the local community Khiri Wong and Amphoe Lanska. It has an important water source, streams and rivers which reach (Khun Nam Daen Tai) as their destination.
Day One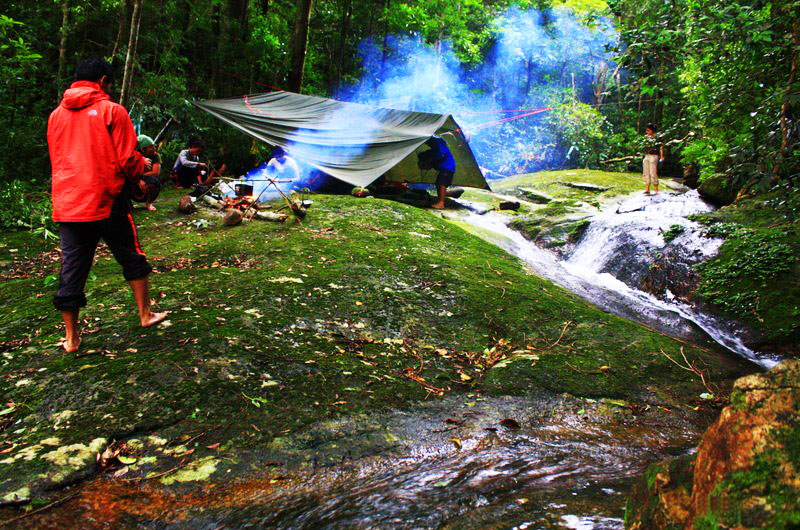 Meet at meeting point, Welcome Breakfast (coffee and tea) before starting through Khao Luang at Ban Khiri Wong, on the way we will pass orchards, Nam Sai stream to Wung Ai Yang and then have lunch. After lunch we trek along virgin forest Klong-tarae waterway then stop at Larn Sai. Here we can find some Cyathea.
Day Two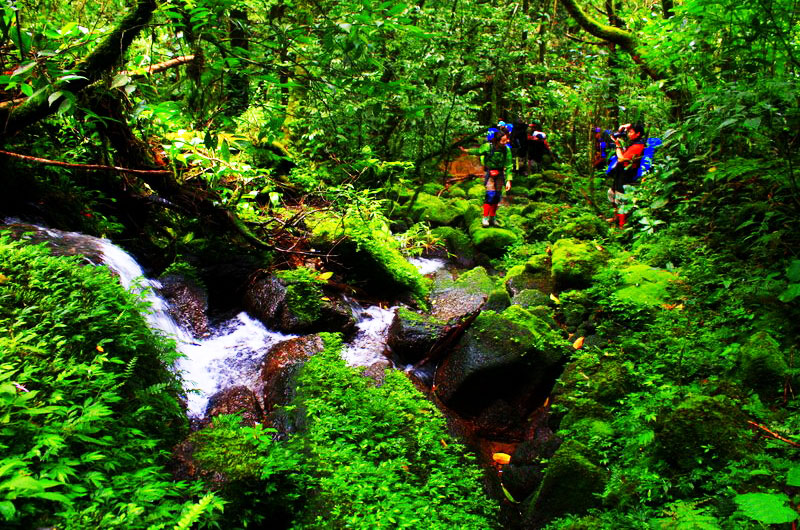 Start with a climb up Khao Mai Daeng to the highest (Larn Hor) in this area can see plentiful forest pass Cyathea valley. 1200 m. – 1500 m. Many different kinds of tree full of moss and some Begonia, Dipteris conjugate, Calacreous spicule sponge can be found here. We will Camp on the mountain ridge. This area is Khao Luang peak and has the green roof southern Thailand, the weather up here is cool not cold and if you're lucky, you can find orchidaceae (blume)
Day Three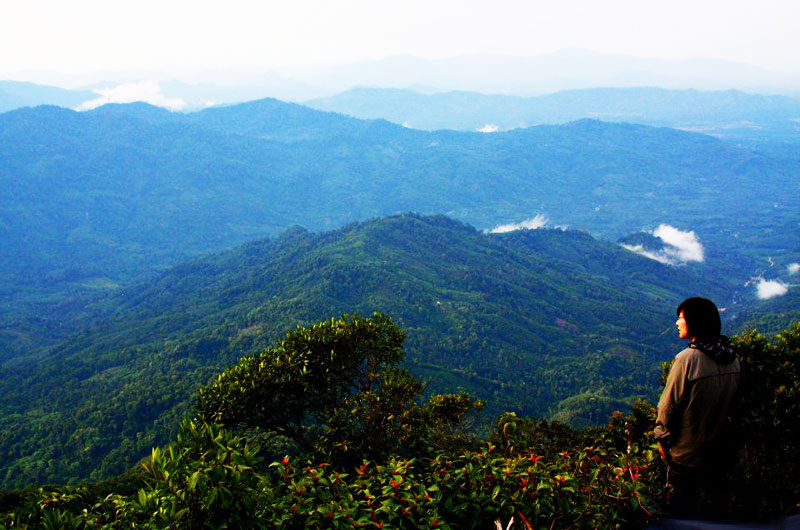 Today we will trek the scenery points and then return to pack and say goodbye , travel to town and have time to relax time before boarding the bus.
Best is times are between time Jan-June, Aug-Oct
Trip Includes: camping, food, drink, transport in the area, park ticket, English speaking guide and accident insurance. Except: private expenditure
Product Information
Information contained in this document is not contractual.  Information is offered to give an idea of the type of trip that is offered.  Times and locales will often vary according to, weather and the decisions of the expedition leader.  Our objective is to give customers the best possible experience within the time frame of the expedition and as a matter of policy we continually update and improve products to achieve this aim we are in regular contact with the rangers of the park.

Tour Location :
Send Enquiry :
Notes:  
All prices based on twin share basic rooms. 
Single person supplement : 400 Baht per day for all trips.
Published Price Per Person, Two guests minimum. 
Discounts available for large group bookings (4+).
Child 4-12 years are half price.